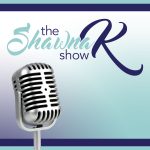 Are you a chronic dieter? Have you thought about what dieting does to your health overall?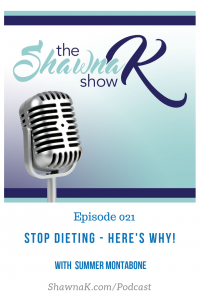 Listen in as Brandy and I discuss the whole concept of dieting and a 'better way' to think about the whole dieting mentality.
Discover what 'metabolic adaptation' is and how to avoid it. And listen to the best news of all: we need to scrap dieting for good and embrace a healthier outlook towards nutrition.
Who is Brandy Schroeder?
My name is Brandy, but I have graciously adapted the name Coach B from my clients. I am a client-centered lifestyle and nutrition coach that believes every person has value, even when they have not identified it yet themselves. I have met the most inspiring people through my career, which has provided me the opportunity to continually learn and grow as a coach.
I have been able to help clients lose fat, gain muscle and ultimately perform better in and out of the gym. Approaches to food, combined with a lack of patience through the process, can have a severe impact on goals.
One of my objectives as a coach is to help my clients improve their confidence and adjust lifestyles for improved health. I use a holistic approach to the education I provide my clients. I do not believe in providing meal plans, or simply counting calories and macro-nutrients. I pride myself on my ability to listen to my clients, so as to help direct appropriate goals based on mental and physical ability. Not all clients are created equal, which is why I have committed myself to life long learning. I am addressing the myths within the nutrition industry, one fad at a time.
My experience: Certified Nutrition Coach, PNL2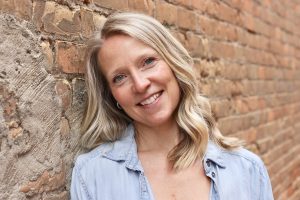 • Personal trainer – focus on strength and bodybuilding
• Nutrition Coach – FLEXIBLE DIETING AND MACRO TRACKING
• Competed in 8 bodybuilding shows, competing at the Nationals 2x.
• Background in the manufacturing of Sport nutrition and Supplements
• Contest/physique coach
• Online nutrition coaching
• One on one nutrition coaching
• Group nutrition coaching (Athletes/sport teams)
• Nutrition Seminars
• General fat loss, muscle gain, disordered eating
• Performance/sport nutrition
Here's how to find Brandy:
IG @motivateandbfit
FB: motivateandbfit
Website: www.motivateandbfit.com