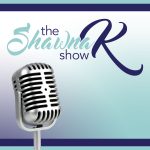 How do you feel about change?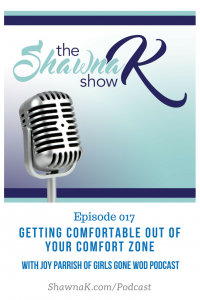 Many of us resist change at all costs, but change is actually a catalyst to personal growth. For me, I know that no matter if change is big or small, it's uncomfortable and necessary.
Whether you're looking to change your eating, your fitness routine, your job or even a relationship, you'll get some great ideas in this podcast.
Today's guest, Joy Parrish, discusses how she has used change to become her best self.  She also gives some fantastic tips to help you manage life giving change in your life.
About Joy
Originally from Mesa, Arizona Joy moved to Colorado in 2001 for graduate school. Joy likes to think of herself as an OG Crossfitter and started Crossfit out of a garage box in 2008. She's a licensed professional mental health therapist/manager (LPC) for Kaiser Permanente. She has a therapy
 dog, JT and they are a professionally trained service team through Canine Companions for Independence (@ccicanine). She's been a fitness instructor off/on for 16 years and completed her CFL1 (cross fit level ) March '15 and CFL2 (cross fit level 2) January '17.
She adores learning about people and hearing their stories, exploring new places, and finding new creative ways to give back to the world. Claire Koch and Joy started their podcast, Girls Gone WOD Podcast in 2013 and now they have over 200 episodes under their belt. Podcasting has changed their lives and they look forward to seeing how this creative medium evolves! 
Make sure to find Joy and listen in here:  www.girlsgonewodpodcast.com