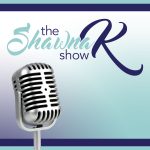 Mike Whitfield and I have been long standing friends for years.
It's been fun to watch him move from fitness expert to expanding his horizons by authoring his book 'Rise and Hustle'.
He has a lot of great tips, ones that have helped him lose 115 lbs and keep it off.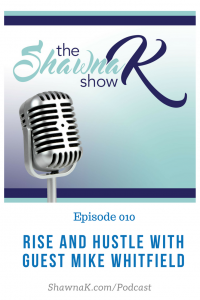 I love his 'habit rollover method'. He categorizes habits in three ways:
A habit you might need to create – eg. drink more water
A habit you might need to change – eg. late night eating
A habit you might need to remove – eg. smoking
He suggests writing down 4 habits you know are impacting health and ranking them from easiest to hardest. Then for 7 days – work on one habit at a time. Simple work on the one habit, even though you know there are other things that need to change. Master control on ONE thing. It may take a week or more.
Once you feel confident that you've mastered habit one, go ahead and work your way down the list, keep rolling over to a new habit to change.
This is similar to my 'choose one change challenge' where you pick ONE thing to work on at a time…I guess great minds think alike 😉
Now, Mike says that willpower is over rated. He suggests changing your environment instead.
We make 1000's of decisions daily so our will power diminishes over time. We will be much more successful if we set up our environment to support healthy change.
Lastly, we discuss intermittent fasting. Here are Mike's tips to give IF a try:
ease into it
break fast the same way each time
big benefit of IF: digestive system a break, more energy
another benefit of IF: growth hormone release
another benefit of IF: use fat for energy
If you want to transform your life physically, personally, and spiritually in just 90 seconds a day, grab Mike's book, Rise and Hustle for FREE (just pay S&H) here:  RiseandHustle.com
Oh, and make sure to go to my FREE closed coaching group on Facebook: Healthy Secrets for Women 40+ to find yourself surrounded with other supportive women on their own health journey. I'm there daily to guide and motivate you and interact through video broadcasts.
And if you're ready to change YOUR habits but don't know where to start, let's start the conversation. Start by filling in this questionnaire.