💃Your mom was right…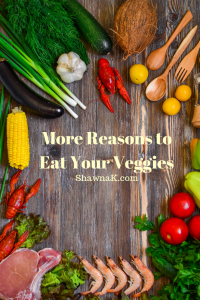 .
✔️She probably told you to eat your veggies🥬🥒🍅🥕but there are reasons for this habit she may not have known about…
.
✖️The majority of foods we eat tend to create an acidic environment in our bodies…
.
😀The body functions best in a slightly alkaline state with a pH of 7.36 to 7.44…
.
😕When the body is too acidic, a few negative things can happen…
Too much acid in the body is corrected by taking calcium (and other minerals) from bones and glutamine from skeletal muscle…
.
😳This contributes to bone & muscle loss…
.
😐As well, normal hormone secretion is disrupted, so you can experience…
⬆️increased cortisol secretion…
⬇️decreased thyroid production…
⬇️growth hormone resistance…
➖All of which will have negative effects on body composition…
.
🏋️‍♀️In addition to dietary causes of metabolic acidosis, strenuous exercise can create an increase acid production…
.
🤷‍♀️So how do we balance our pH?…
.
👉🏻It's obvious that the majority of people could benefit from more alkalizing foods…
.
🥦🌽🥒🥕Eating veggies is one way…
.
✖️Very few people get the 10 servings/day required, ✔️so a greens supplement is helpful…
.
🥑Eating healthy fats like almonds and avocado…
.
💊Supplement with glutamine to neutralize acids…
.
💊Consider mineral supplements like calcium, potassium & magnesium…
.
🧂Add sodium (salt) to meals to decrease acidity, it has a buffering effect…
.
💪🏻Since strenuous exercise leads to a buildup of lactic acid, which can cause muscle pain and fatigue, consider taking baking soda (sodium bicarbonate) prior to training. It has been found to boost performance in athletes due to its ability to neutralize lactic acid buildup…
.
💥Balancing your pH will improve…
your energy…
✅nutritional absorption…
✅mental clarity…
✅gut health…
✅athletic performance…
.
Count me in!…
.
Pass the veggies please!…
.
Want more nutrition or health tips? 🤳🏻Lets talk! Click here