Are you tired of dieting?
If I suggested tracking the food you eat, why would you even bother?
Well, studies show that food tracking is one of the most effective ways to lose weight.
I started food tracking in 1986 when I did my first physique competition. While the nutrition plan back then was 'low fat' and I wouldn't repeat that protocol, the one thing that ensured my success was food tracking.
Here are 'before/after' photos of me, 33 years and two babies apart: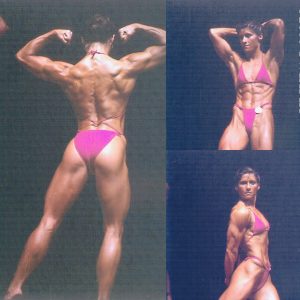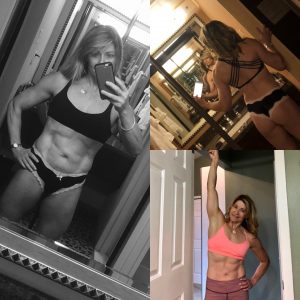 I'll tell you that one of the reasons I've been able to maintain a healthy weight is from the lessons I learned from food tracking.
Benefits:
-top of mind awareness
-intentional eating
-awareness of intake
-connecting the dots between intake and results
-natural accountability
-education about food
-flexible dieting
-food freedom
Cons:
-effort
-takes time
-takes planning
If you want results, start food tracking…
If you a quantum leap in your results, dial in the quantity of food you eat with some coaching…Getting a personalized plan is like driving to your destination with a map. You'll avoid a lot of unnecessary detours and delays.
One way to do this is to get a personalized nutrition plan.
I can do this for you, just pop me an email (shawna.kaminski@gmail.com) or click here and we'll get the conversation started about how this looks. I'll need to collect some info from you in order to create your plan.
*Please don't fall for online calculators of what your nutrition needs are – an equation without human input is not accurate.
Happy food tracking!