If you think you're too old 👵🏻 to be your best self, may I be so bold as to say that you're mistaken?…
🛑 If you feel you've 'tried everything' with no results, just wait.
💃🏼Meet my 64 year old client.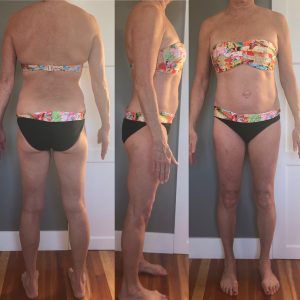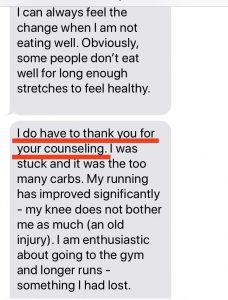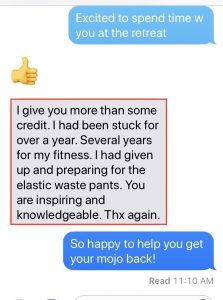 ✨She is an inspiration and has wise words to share.
🗣She says…
✨I think anyone can do this.
✨You just have to stayed focused.
✨Eat natural instead of processed foods.
✨Some people don't eat well enough for long enough stretches to 'feel' healthy, so stick with it.
🙏🏻Thank you for your counseling, I have to give you more than some credit. I had been stuck for over a year, several years for fitness & was ready to opt for elastic waist pants before your help.
💥Note: My client had a pizza meal the night before taking these pics.
❌She is NOT a slave to exercise or low calorie restrictive eating.
🤝She just needed a bit of support and direction and now she's flying solo 🦅
👀 Look – if you're still breathing in 3, 6 months or a year, you're going to be getting some kinda 'results'.
❓Why not get the sort of results you want?🎯
👊🏻💥Don't give up on YOU.
No matter how frustrated you are with your health journey, 🙋‍♀️lemme help.