😫Suffering from menopause?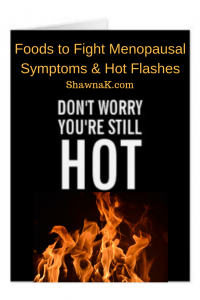 .
🍽Let food be thy medicine… Here are some of the best foods to ease your menopausal symptoms.
.
🥩🥚Protein – my FAV go-to for regulating insulin, reducing hunger, losing belly fat.
.
Obvi sources: MEAT of all sorts🍖🍗🍣🍤🍳
.
😳FYI: 🥜Nut butters & nuts are NOT a quality protein source (sorry!)
.
🦴Calcium – Strengthens your bones to lower your risk of developing osteoporosis.
.
🐄Dairy is the obvi choice, other options include dark leafy greens🥬, bok choy, broccoli🥦, almonds, sardines, salmon 🎣 , sesame seeds and chia seeds.
.
⚡️B vitamins to provide energy and regulate mood swings.
.
Try shellfish 🦞 , liver, fish 🐠 , crab 🦀 , red meat 🥩 , low fat dairy 🥛 , cheese 🧀 , and eggs 🥚
.
❤️Foods high in Omega-3 to battle mood swings, help reduce LDL (bad cholesterol) and lower the risk of heart disease.
.
🐠Mackerel, sardines, and cod are good options.
.
💥Protein-bound iodine sources for ovarian and thyroid support; we tend to struggle to get enough usable iodine for healthy organ function which can result in low hormone production.
.
💥Healthy sources of iodine include cod, dried prunes, canned tuna, cranberries, green beans, and navy beans.
.
💪🏻Iron rich foods – Taking iron supplementation can sometimes cause iron overload in menopausal women creating toxicity.
.
Try red meat 🍖 , leafy green vegetables 🥬 and eggs🥚
.
🍞Gluten-free grains – A great energy source that's high in fiber, and easy to digest no matter if you're sensitive to gluten.
.
✨Quinoa, millet, brown rice, buckwheat, and amaranth are the best options because they are full of B vitamins and can even mitigate migraines.
.
🌸These are just a few of the foods that will help you get thru menopause with less symptoms.
.
🌼My point is, there ARE simple nutritional hacks you can implement to make your life easier.
.
☀️Fresh air and vitamin D also help reduce menopausal mayhem 😜
.
🌻Let me know if I can help you personally, I'm just a message 🤳🏻away!
.
Or fill in this questionnaire to get the conversation started.