Are you looking for additional support to help you get rid of your menopause belly? I'd LOVE to help you.
If there's any question as to my expertise, you'll see in the video below that I'm well respected in the industry, the media and I've worked with over 50K women.
I've been getting a lot of questions about the My Bikini Belly ONLINE Group Coaching program. I'll tell you about it and how you can work with me below. (Keep in mind that the program is by application only. You can apply here to see if you're a good fit.)
First, I'll review what the My Bikini Belly online coaching program is all about and then go over common questions…
Here are the top 10 things you need to know about my coaching program:
1. The purpose of this group is to provide ACCOUNTABILITY so that you lose fat around your middle, and by the way, you'll also IMPROVE your current fitness level .
2. A huge focus will be on NUTRITION.
3. We'll undertake one of my online programs called My Bikini Belly and the follow along video workouts in that program. These are totally scalable no matter where you are in your fitness journey. You'll get a NEW program every 30 days.
4. You'll be ACCOUNTABLE to me and the group for your daily training. I'm looking for people with similar goals because this is the 'secret sauce' to making things work.
5. We'll address your nutrition needs with a doable plan. Your physique WILL change when you follow the plan.
6. In addition to getting a proven nutrition plan, you'll get support but you MUST report to me daily.
7. You need to be able to commit to this process for a minimum of 90 days, although you will get a total of 8 months of programming.
8. You need to be SERIOUS about your goals.
9. This coaching plan will get you through Thanksgiving, Christmas and New Years – the time of year nearly everyone puts on weight.
10. If you think that this is something that you'd like to get in, then you need to APPLY HERE.

And now onto your questions about the program:
Q: I'm interested in your program, but how does the nutrition work? -Pauline

A: Pauline, you'll love the flexibility. You'll get a paleo 'done for you' plan but it will have 'mix and match' meals so if a meal doesn't suit your fancy, then you can swap in another.
It's flexible with a reward meal each week built into the program. We'll do 21 days of more restrictive eating to jump start us, then we'll increase calories so th
at the metabolism doesn't tank. I even have an optional 'detox' program that I'll roll out to you.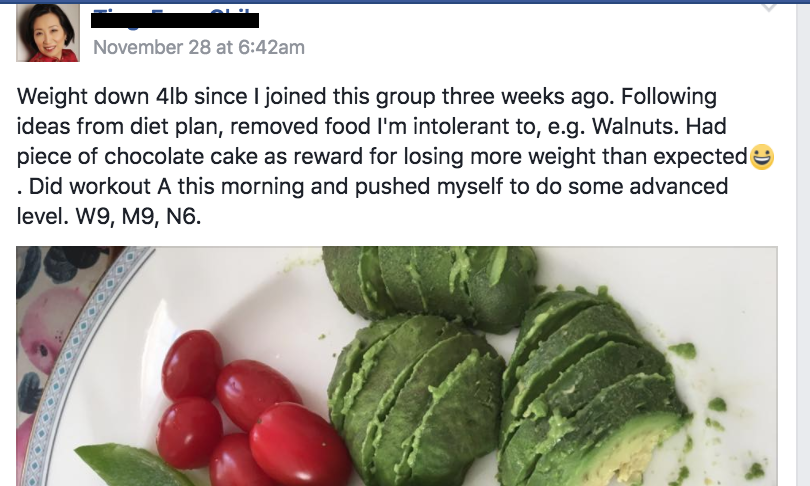 Q: When does it start? – A LOT of people
The program has a rolling start. I want to help you get through ALL the major holidays and come out feeling better than ever.
Q: How long are the workouts? -Susan
A: Great question Susan – The My Bikini Belly follow along workouts are around 20 minutes all in. You'll get a new phase of workouts every 30 days (for 8 months!).
I'm looking for people with similar fitness experience for the group, although it appears that we have a nice balance of 'fitness nerds', 'trained for 6 months or more' and a few beginners (I reached out to some specifically and these beginners promised to not be discouraged and work at their own pace). I even have a few trainers that are looking for accountability and to up their own fitness game.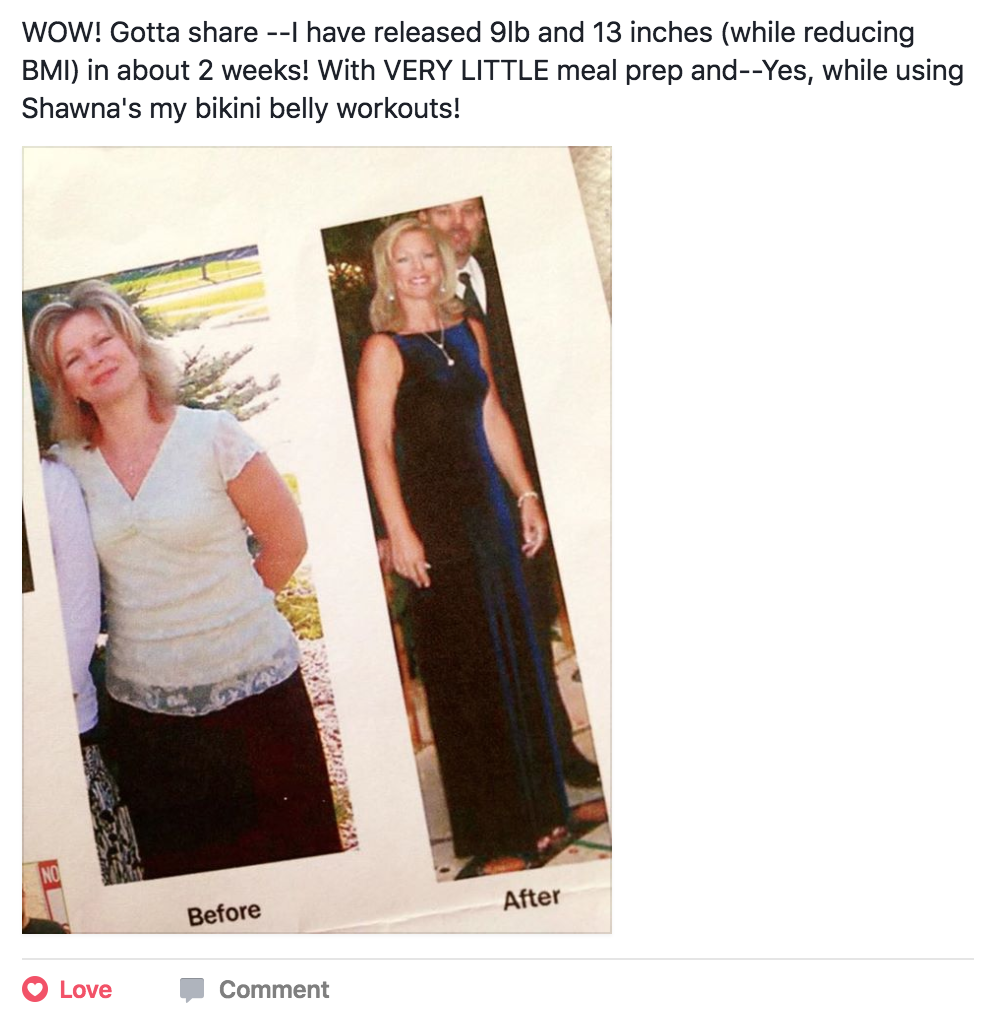 Q: How does the accountability work? -Michelle
A: Your feet will be held to the fire. Your compliance and progress is mandatory; this is the most powerful part of the program.
Not only will you be accountable to me, but you'll also be accountable to everyone in the group. The details on how to do this will be emailed once you're in but it's SUPER easy and takes about 2 minutes daily.
Posting your compliance inside the private Facebook group will be mandatory.
I'm sorry to those of you that aren't Facebook users, this is where our private group will be housed. I emailed a few of you to tell you that you could set up an 'alias' account with high privacy settings so your only interaction is on our group, but you must be on Facebook to participate.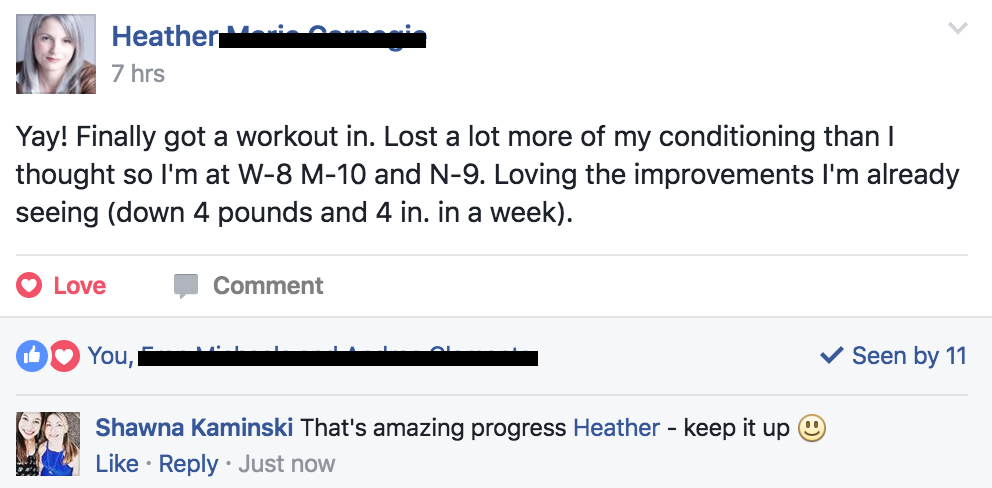 Q: How much does it cost? – Lots of people
A: 'Group' coaching makes it very affordable. When I used to do private coaching, it was $100/session, but group coaching provides all the same benefits as my private client coaching with some additional "perks" (like the power of the group and peer pressure) at just a fraction of the price… as in $99 per month instead of per session.
And yes, you must commit to 90 days so you can get the tools to lose AND KEEP the fat off for life. This filters out the "tire kickers" and attracts only people that are serious. In fact, don't apply if you don't plan on investing for the full 90 days at $297
*You'll be included in the online coaching group for an additional 5 months to ensure that you won't fall back to old habits. You'll continue to get new follow along workouts, expert interviews, delicious recipes and the support and motivation that will keep you on track.
That's the ONLY option (again, I want to repel the tire kickers).
This is Shawna 247 in a nutshell: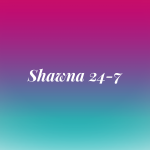 A) Access to me to coach you and hold you accountable as well as your peers inside a private Facebook group.
B) You'll start with the My Bikini Belly workouts and then you'll get a new follow along program every 30 days for a total of 8 months.
C) An easy (and flexible) PROVEN nutrition program.
D) REQUIRED accountability to keep you motivated and serious
Click here to apply for the program <= Are YOU a good fit?