Need some ideas to spark up your exercise and fitness?  Have fun while you train and it'll never feel like work!
1.  Train with your girlfriends – go for a run and have breakfast afterwards and tell everyone you're one of the ladies that "runch" (brunch is so five minutes ago!)
2. Take the kids to the beach and play beach cricket or volleyball or softball.
3.  Try a kayaking adventure on the ocean, river or lake
4.  Hiking – enjoy the outdoors and fill your lungs with fresh air!
5.  Participate in a charity fun run or walk event
6.  If you're short on time to catch up with friends – organise a workout in the park and take turns suggesting workout ideas – kill two birds with one stone!
7.  Start up a team with friends participating in your favourite sport
8.  Dance energetically around the room with your daughter to Backstreet Boys!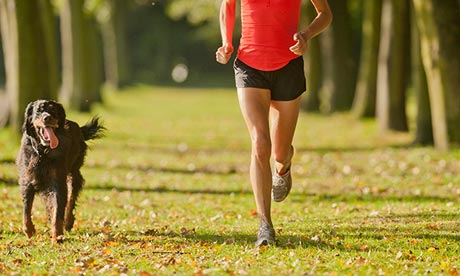 9.  Take the dog for a run in the country – they'll love the change of smells and you'll love the change of scenery
10.  Take advantage of the weather – an early walk on the beach in summer or a day at the slopes skiing.   11.  If you always do classes – try a weights routine instead!
12.  If you always do the same classes – try something different – a super vibrant Capoeira dance class will make you pour with sweat – or try a hard boxing class!
13.  Make exercise a game – either with your own rewards or try a Bootcamp
14.  Set goals that you can achieve – you're only competing with yourself here – and when you reach those goals, reward yourself with a great massage or pamper session
15.  Remember when you were a kid and thought nothing of cartwheeling through the park – go and try it!
16.  DON'T do things you don't enjoy.  If everyone around you is doing Bootcamp and you love a contemporary ballet class, do what you love – just do it energetically!
17.  If you're an active environmentalist – then combine that passion with your fitness.  Get outside and participate in local and national Clean Up Days.
18.  If you love trees then you could volunteer for your local Tree Planting Society – preferably planting trees on some hills just to keep it really interesting!
19.  Why should the kids have all the fun? – Instead of sipping coffee and watching your children at the local skate rink – jump on in and join them.  They'll love it!
20.  For the Aussies now – backyard cricket on Christmas Day – a must do!  What rituals does your country love to do on national holidays? And why restrict them to just holidays – make it a regular ritual!
21.  Get the family out for a ride along the bike tracks in your area
22.  If you enjoy the outdoors join an adventure or orienteering group – get fit and find new friends
23.  Learn to do a burpee!
24.  Music makes anything fun!  Put together a playlist of your favourite tunes – the more dirty beats  the better and attack your favourite workout
24.  Load up your Ipod with a motivational podcast or audio recording and listen as you briskly walk or jog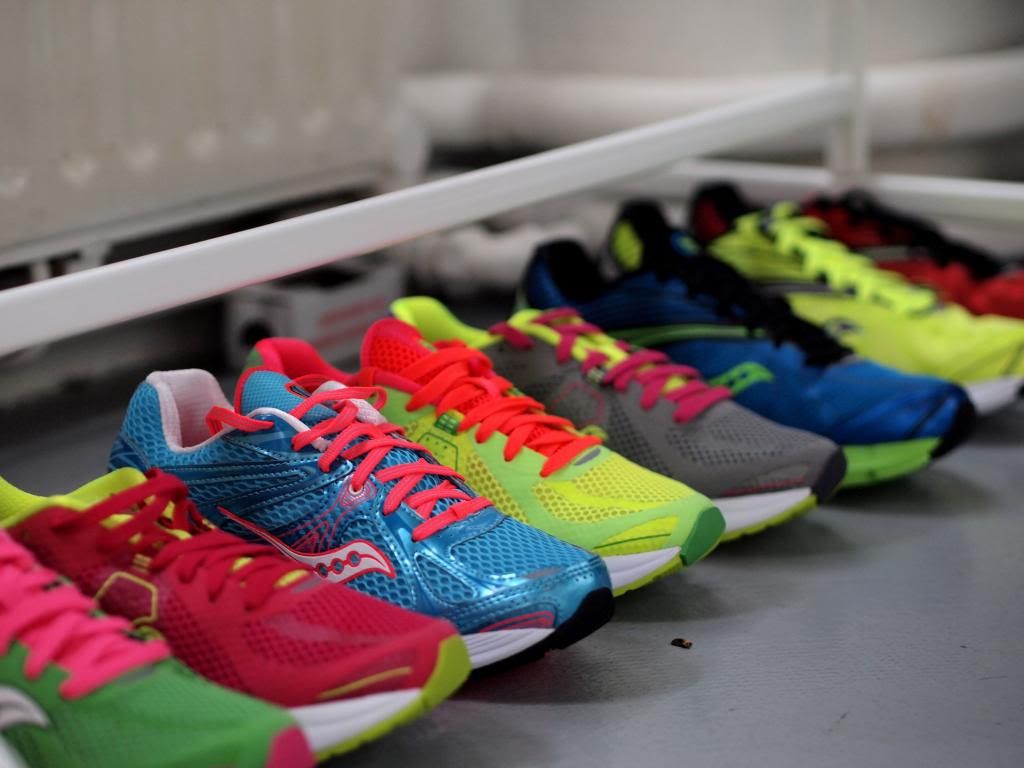 25.  I may be superficial – but a colourful pair of training shoes makes my training fun!  And because the only clothes I can combine well are workout clothes – I'll add a tasteful workout top to match!
26.  NEVER do the same workouts day in, day out, week in, week out – BOOOOORING! And there's little benefit.  You need to mix it up to challenge your body!  Experiment with different workouts.
27.  If you just can't get outside and you're forced to use the treadmill – set up your favourite music station on the TV and get hot and sweaty to some great music clips.
28.  Try stepping out of your comfort zone!  For me yoga is challenging!  I just want to "get on with it" – but sometimes you need to listen to your body and slow down.  And that relaxation at the end of the class is DIVINE!
29.  Learn how to do burpees!
30.  If you always train in the gym – get outside and try some hill sprints on a beautiful day
31.  Have you tried a deep water running class at your local pool? – you'll be surprised how challenging this is!
32.  Take a bunch of friends away for the weekend and try a High Ropes Course.
33.  If you have a good head for heights try abseiling with a group and make sure you have a registered Instructor!  Abseiling and rock climbing is an AMAZING upper body workout!
34.  If you own a boat or have friends with a boat – get outside in the summer for water-skiing, knee boarding or simply hanging onto an inflatable tyre and get dragged along!  Full body workout hello!!!
35. Try adding some stair training to your workouts – maybe in your office building – just a short 10 minute workout during your lunch break will refresh your mind and fire you up for an afternoon at your desk!
36.  We have a "secret stair" in a hidden valley near my home in the country – my buddies and I do 10 x 60 second interval repeats varying the number of stairs and the pace of the run.  It's a beautiful place to train and the workout is INTENSE!  What have you got near your home?
37.  Push yourself – the sense of achievement and satisfaction in breaking previous barriers will fire you up to want to do more!  The BEST feeling!
38.  If you feel like your training is stuck in a rut – hire a personal trainer or try a new on-line program with a totally different style of training – you never know what you'll love until you try!
39.  Have goals!  Want to improve your pushups or pullups? Write down how you want to improve and when you want to improve by.  Now go do the work and watch how you improve!
40.  Did I mention that burpees are fun?
41.  What about a vigorous game of Wii Boxing with the kids – you'll all be sweaty and share great family fun at the same time.
42.  Get into the garden – digging garden beds, moving mulch and mowing lawns will definitely work up a sweat and show you muscles you didn't think you had!
43.  Jump rope – here's another return to childhood that's amazing exercise!  And not just for kids – boxers are among the fittest athletes anywhere – do you remember any skipping rhymes from your schooldays?
44.  My personal favourite harking back to schooldays – handstands!  And even better, handstand pushups – go on, you'll surprise yourself!
45.  Have you tried martial arts?  There's the poetry in motion of Tai-chi with its amazing core, mind and body benefits!  Or the energy and strength of a Taekwondo or karate class – many dojangs or dojos have ladies only classes too!
46.  I'm going to mention pole dancing – different strokes for different folks – not my cup of tea, but check those amazing abs!  Just stay away from the high heels!
47.  Train with your partner!  Families that play together – stay together!
48.  Ask at your local Community Centre as to whether they offer groups specifically for your age group.  Badminton, Pilates, Older Adults, Bushwalking – many of these may be just what you're looking for!
49.  If you find it hard to get out of the house and are short on time – try bodyweight exercises!  Squatting, lunging, pushups and planking will all give you fabulous results and you'll feel great about yourself too!
50.  Reward yourself with a few days away at a Health Retreat!
51.  Never stop being grateful that you CAN exercise – fitness is a gift we are blessed to give ourselves – enjoy it!