Ladies! Say good bye to dress sizes and regain that energy!
Watch this short video and grab my book!
This book is for women over 40 who are suffering from the frustrating symptoms of menopausal weight gain.
My clients were all surprised to discover that they could lose the weight, re-gain their energy once they understood the truth about menopause.
I've written this book, specifically to help people like Mary:
To get rid of her menopausal symptoms, including her menopause belly!

To boost her energy levels and transform her body and hormones so that losing excess weight was not such a big struggle.
And ultimately, so that she can defy the over 40 stereotype by avoiding menopausal symptoms, weight gain and more.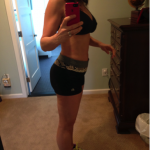 Mary lost 10 pounds. She says, "As a 51-year-old grandma, I decided to get back into shape for good after a crippling foot accident. Look at me now going into my 52nd year. Thank you Shawna!'
Meet Shawna Kaminski
Shawna has been a fitness professional in the industry for over 30 years. She has a Bachelor of Kinesiology and Bachelor of Education and too many certifications to count. She is a teacher at heart, having taught school for 20 years.
She's owned a small group training studio and multiple fitness boot camps, including Calgary NW Fit Body Boot camp where she helps hundreds of local women.
She helps thousands of online fitness clients worldwide with her fitness and coaching programs including 'My Bikini Belly' and the Challenge Workout series.
She's appeared on national TV and local news segments as a fitness expert, authored articles in numerous publications and created curriculum for international fitness businesses.
Shawna is in her early 50's, has two children and a one-eyed rescue dog.
Does it seem like
some evil force
has taken over?
Guess what?
You may be suffering needlessly like Judy was.
I have FANTASTIC news for you.
I have doable solutions to overcome menopause struggles.
Judy was shocked to discover that many of her health issues were totally UNRELATED to menopause.
It was actually NOT HER FAULT, she had just been misinformed about menopause, and you likely are too.
She was pleasantly surprised to learn that she could take control of her health again once she understand the truth about menopause.
You see, menopause gets a bad rap. It gets blamed for midlife weight gain, low energy, moodiness, sleepless night, hair loss, lethargy, aches and pains and more.
Judy lost 6.6 lbs & 3 inches - "I'm very happy! I feel better, my muscles feel toned and my pants are looser.
Inside the pages of my book, so many women have discovered that their menopausal symptoms are possibly related to other issues that can actually be controlled. And by doing so, much of the menopausal suffering can be relieved.
Anyone can lose their menopause belly, lose the fat and get their sexy back, even after the age of 40.
Take A Look At How These Ladies Improved Their Health
And Waistlines With My Help...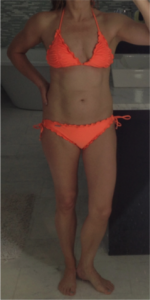 Susie lost 25 lbs - "I made a lifestyle change that fits MY lifestyle. An added bonus is my family has noticed and is making healthy changes now too."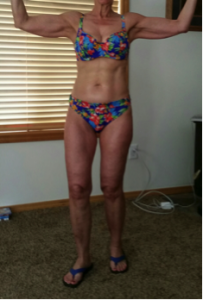 Audrey lost over 12 lbs & 17 inches. "After working with Shawna, I'm in the best condition of my life at almost 60 years of age.  Even my doctor is impressed."
Diane lost 50lbs - I'm in better shape, and healthier now, than I was 25 years ago."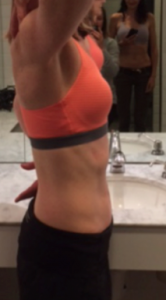 Denise lost 17lbs - "The weight seriously fell off. I lost 6 pounds in one week. I ended up losing 17 in total."
Just Like These Women, Discover That Not ALL Menopausal Symptoms Are Caused By

Age Related Hormonal Changes.
You see, many women are misinformed and suffering needlessly as they give in to a slower metabolism and the onset of menopause that's causing them to store unwanted belly fat.
Many women might even believe that a tanking metabolism and the symptoms of menopause are inevitable - I'm here to tell you that they're not. And I'm living proof of it and so are thousands of ladies who have used my simple system to finally flatten their bellies, beat the bloat and regain their energy!
By debunking these metabolism and menopause misconceptions, I've helped thousands of women feel like their old self again, or even feel like a new and improved version of their former self.  
And I can help you too. 
I've made my goal to help over One MILLION women worldwide with my new book: Lose Your Menopause Belly.
I've put my entire life's work in this book and I want to get it into your hands so that you can finally lose your menopause belly and keep it off!